CHLW 93.1 BARRIERE, BC RADIO STATION
Welcome to CHLW 93.1 The Bear, Barriere's own heartbeat since 2014. We blend big city radio vibes with the unique warmth of our small-town community, serving a mix of music from six decades and locally focused features. Thanks for tuning in and supporting the sponsors who keep our sounds alive.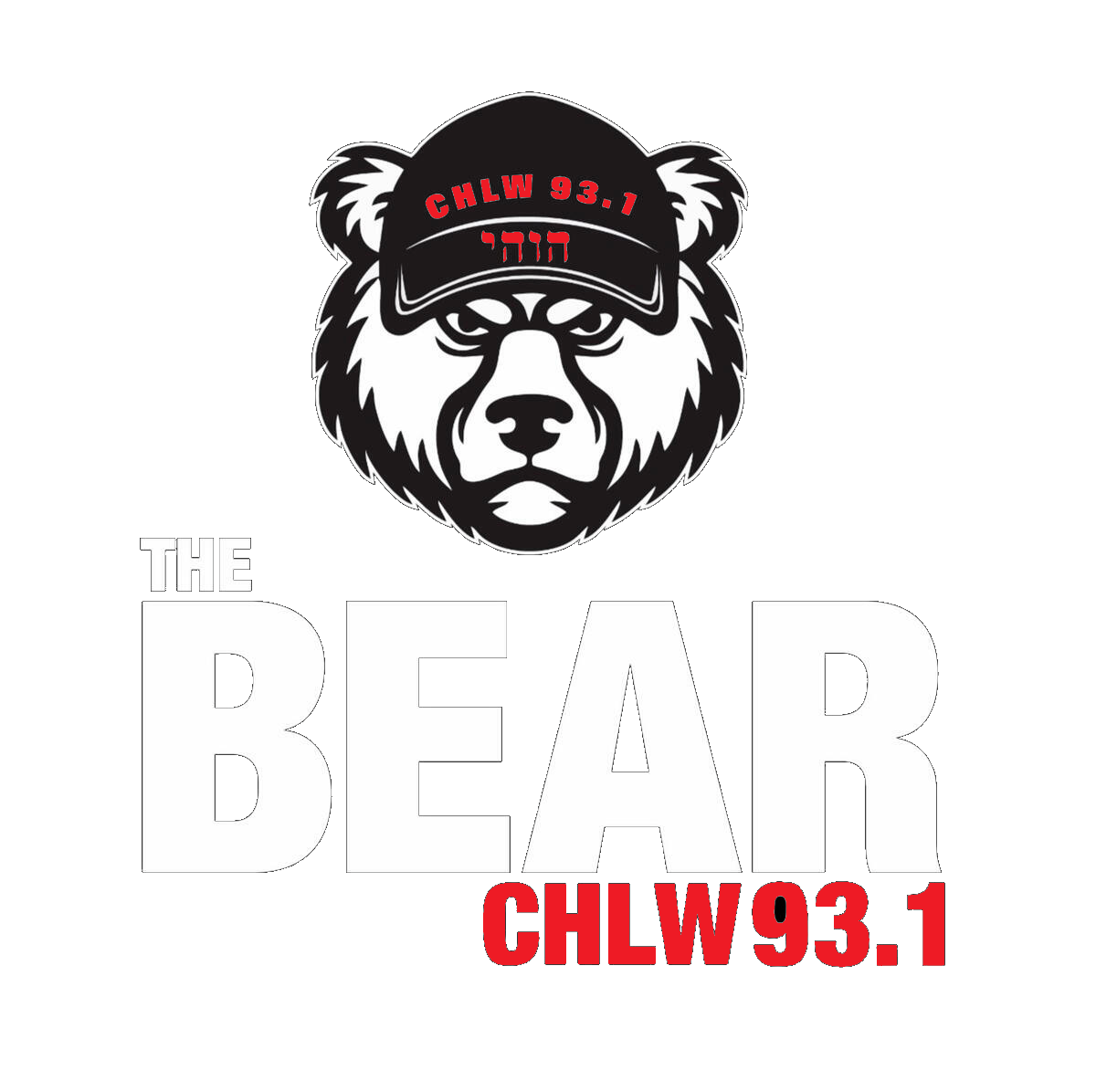 Your Ad Here
This space is reserved for YOU! Advertise your business, event, or promotion on The Bear 93.1 and connect with our dedicated and engaged listeners across Barriere and beyond.Contact us today to find out how you can make this prime advertising spot yours!Advertise With Us
Daily Show Calendar
Featuring a spectrum of content, from insightful interviews and local happenings to a rich array of music and community events, The Bear 93.1 ensures there's always something for everyone. Our easy-to-use show calendar guarantees you stay in the loop — simply check the schedule for topics and timings, then tune in for your daily dose of Barriere life!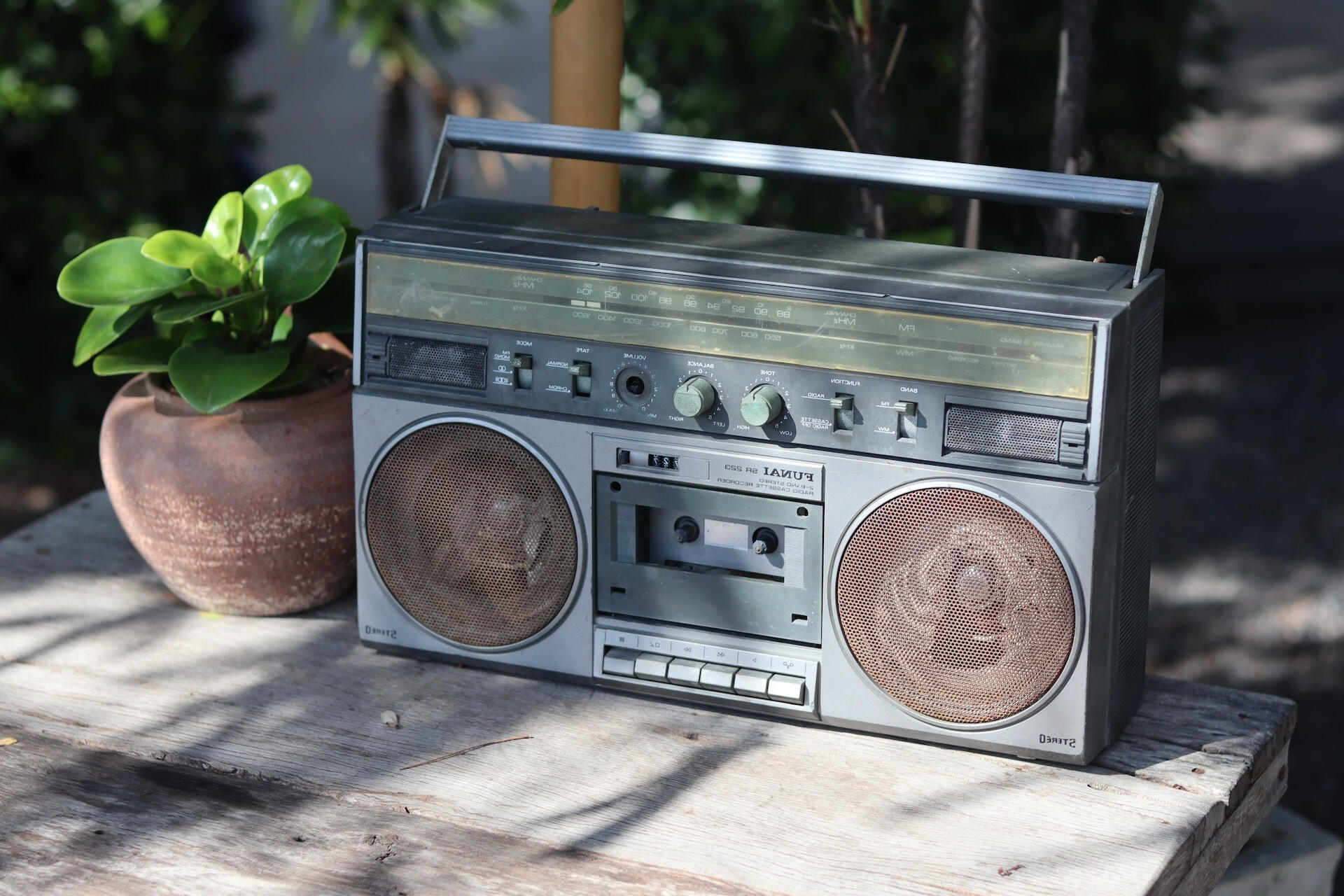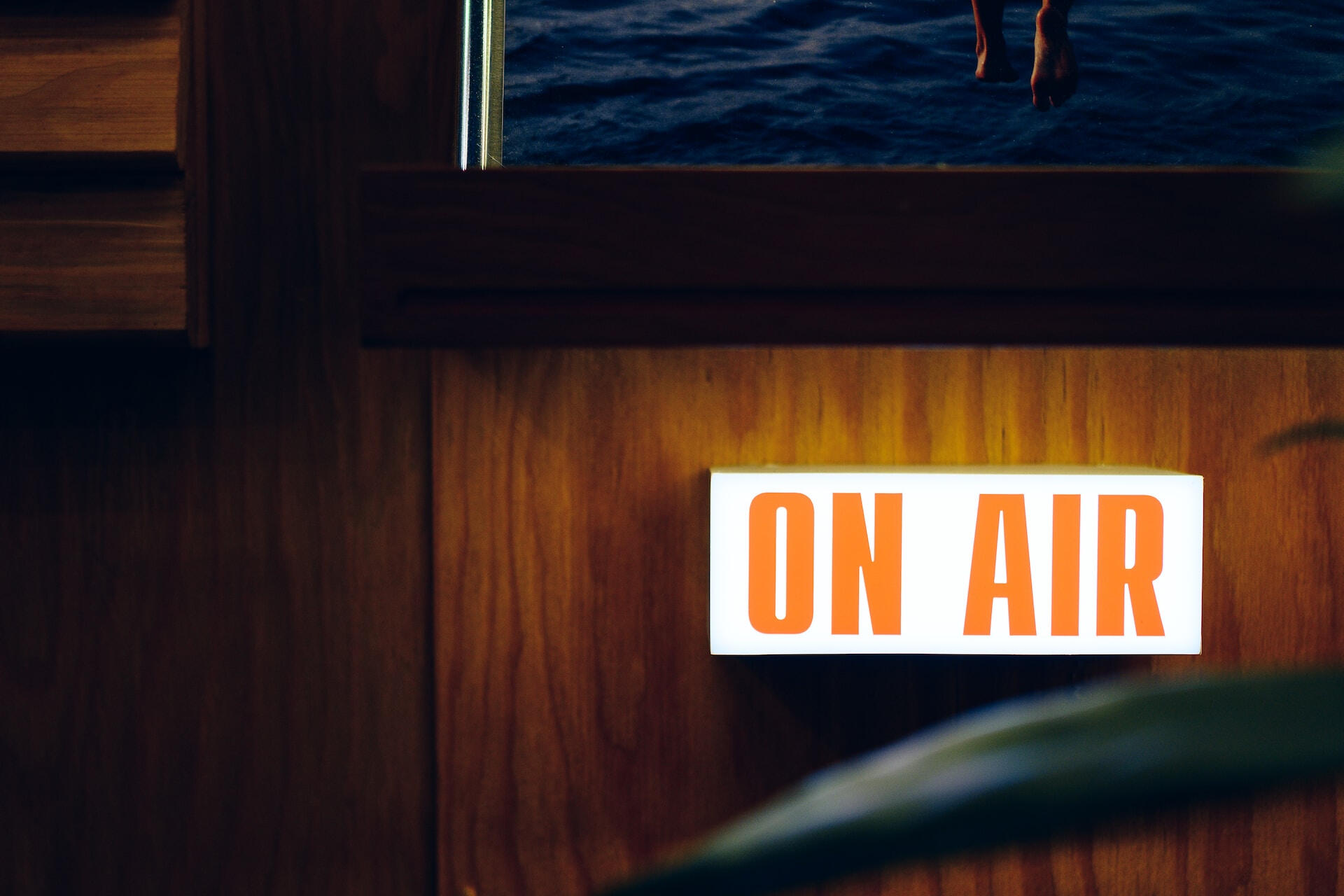 Advertise With Us
Amplify Your Message to the Max!
Promote your business, event, or special offer on The Bear 93.1 and reach a loyal and engaged audience throughout Barriere and surrounding areas. As the trusted source for top tunes, local updates, and community happenings, we provide the ideal platform to boost your message. Get in touch today to seize this prime advertising opportunity!"
The Authentic Voice of Barriere: The Bear 93.1
Discover the soul of radio at The Bear 93.1! Standing tall as a beacon of independence, we're one of the few radio stations that remain true to their roots. We're more than just airwaves; we're the heart and sound of Barriere. With Ken Brown at the helm, we are steadfast in our mission to bring you up-to-the-minute regional news, celebrate Canadian talents, and foster a sense of community.
Around the clock, every day of the year, The Bear is here for you. Our lineup features a mix of local legends and passionate hosts, curating shows that resonate with our listeners. From the rich tapestry of national programs to the thrilling updates on Vancouver Canucks games, we've got it all. Dive deeper into our story, learn about our promising future, and tune in for a radio experience like no other. Embrace the roar of The Bear 93.1!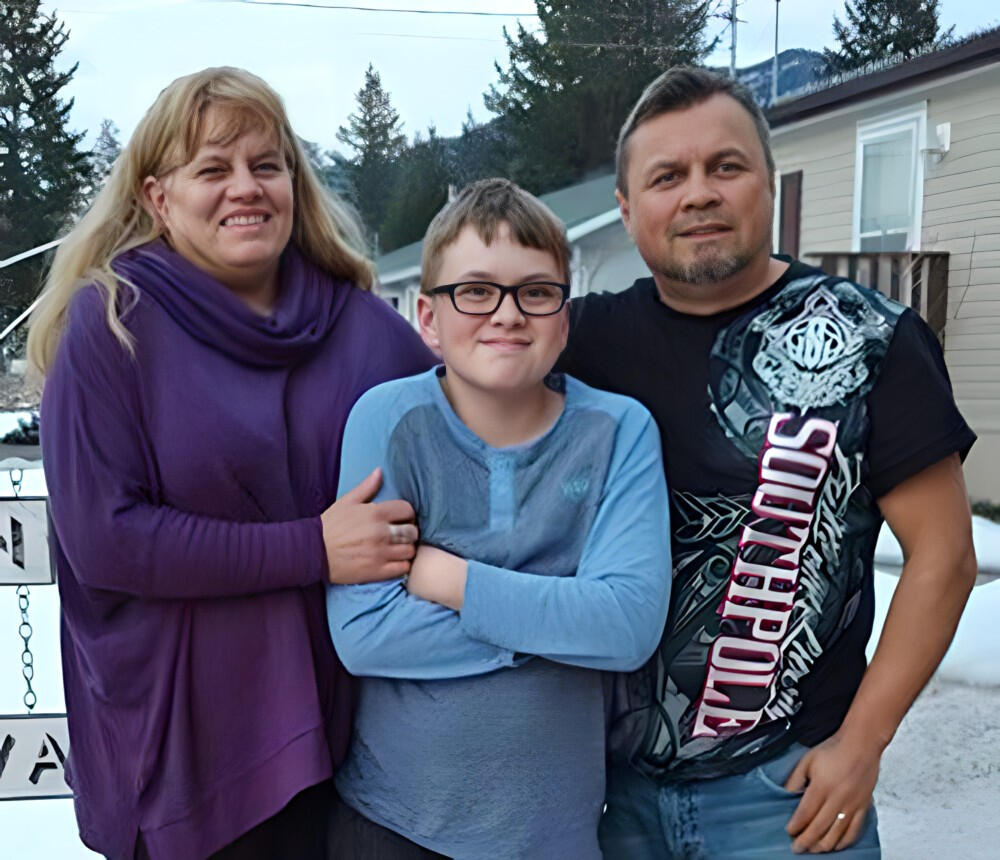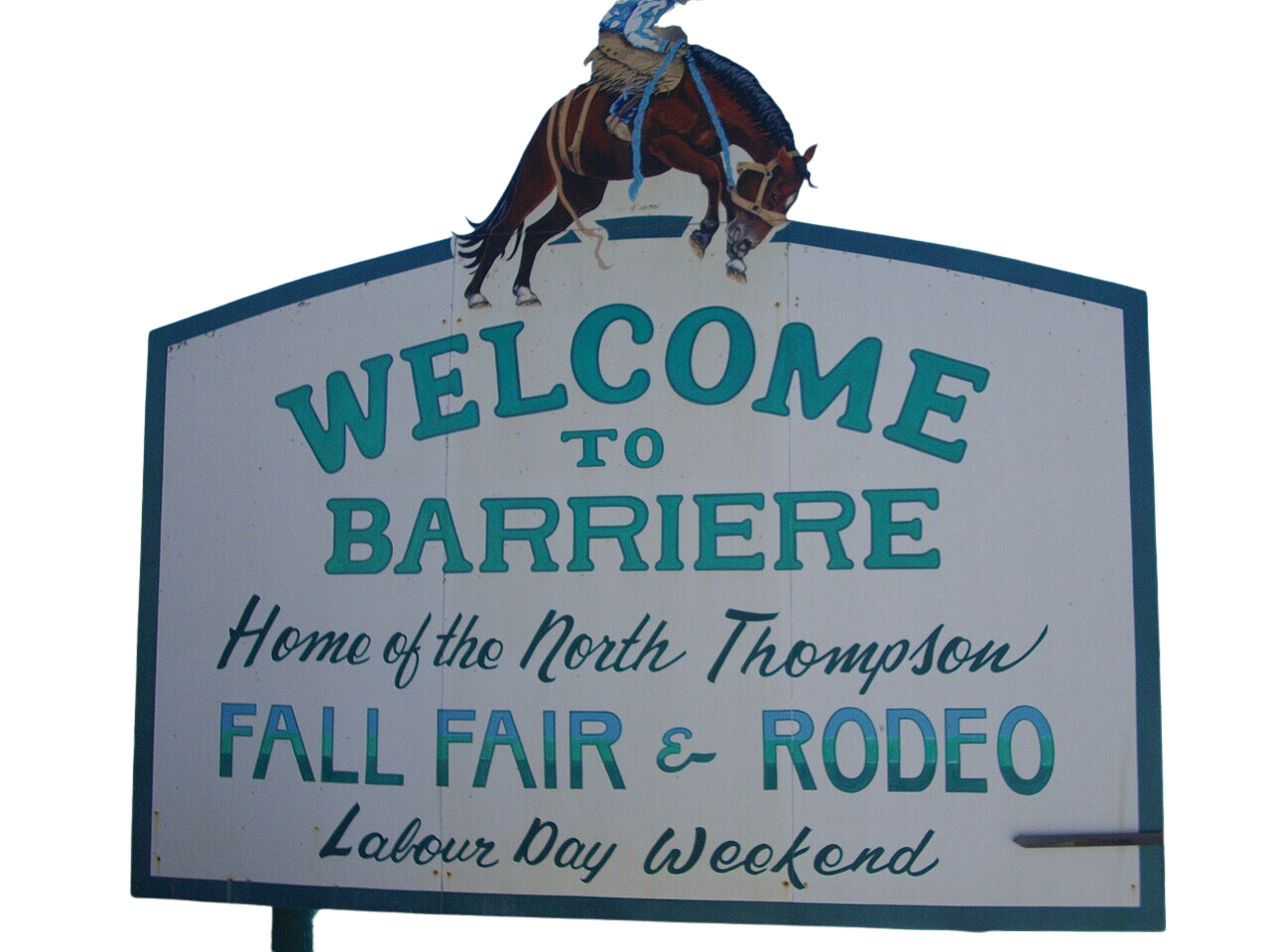 Powered By The Community
Together, We Shine Brighter
Elevate your business while championing Barriere's cherished radio spirit. At The Bear 93.1, we offer an incredible opportunity for local businesses: support our authentic radio content and, in return, gain a powerful platform to spotlight your brand. It's a win-win!
By advertising with us, you not only spread the word about your services but also play a pivotal role in keeping independent, quality radio alive and thriving in our community. Partner with The Bear 93.1 – where your business resonates, and community thrives.
Contact Us To Buy A T-Shirt
$45.00
Radio Ads Resonate Locally
The Bear 93.1 CHLW brings the audience to your doorstep or your upcoming event.While some might suggest that radio's prime days are in the past, data tells a different story. In just the previous year, businesses invested around $14.8 billion in radio advertisements across North America. Source
Looking for an efficient way to connect with your target audience? Consider The Bear 93.1 CHLW Advertising. We're committed to ensuring your message reaches the right ears at the ideal time. Moreover, our clear and straightforward pricing simplifies campaign planning. Remember, we're not just any station; we're your friendly local radio.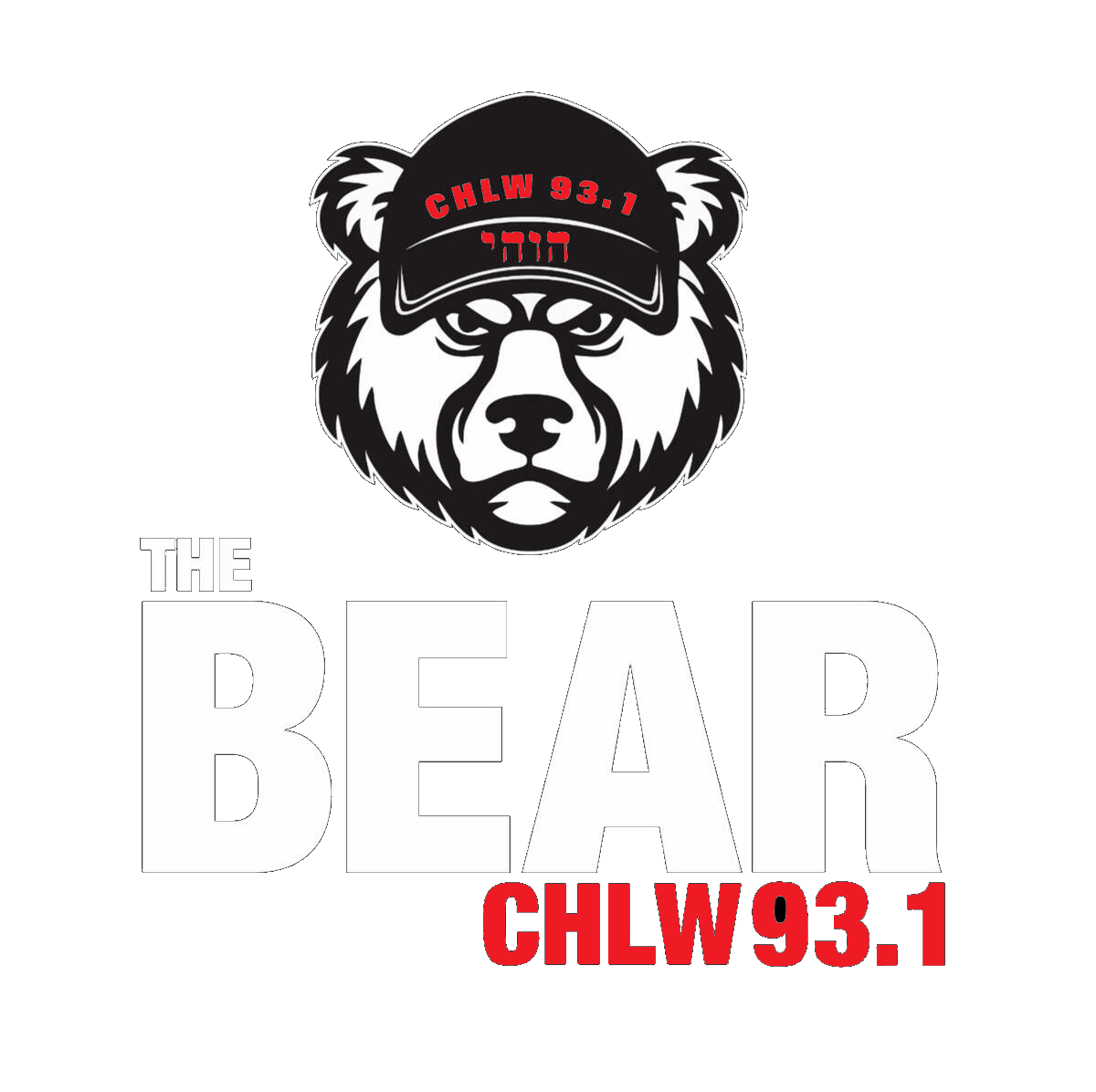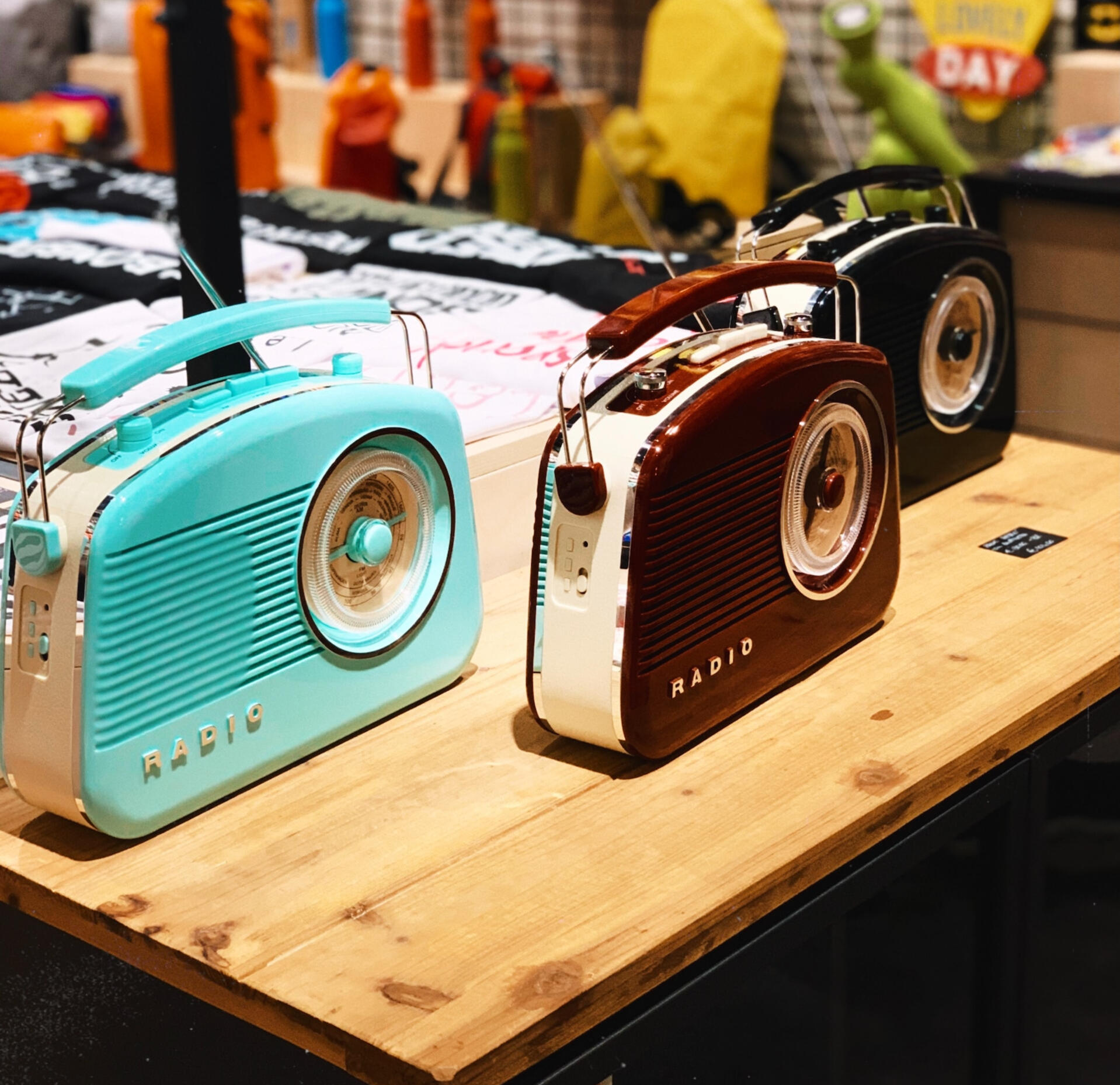 Programs for Sponsorship
- Weather

(currently taken)


- Community Calendar

(available)


- Noon Oldies

(available)


- Juke Box Johny

(available)


- 4 o'clock Rock

(available)
For other hours call us.
On-Air Packages
We have three levels of packages: Gold, Silver and Bronze.* A Standard Ad is 30 to 45 seconds in length and plays 6 to 8 times per day, 7 days per week.* A Short Ad is 15 to 25 seconds in length and plays 6 to 8 times per day, 7 days per week.
GOLD
STARTING AT

$345 / MONTH


12 MONTH COMMITMENT
Our Most Popular Package

2 Standard Ads

1 Short Ad

1 Program sponsorship

Reach out for full ad sheet and complete optional add ons available.
---
SILVER
STARTING AT

$200 / MONTH


12 MONTH COMMITMENT
---
BRONZE
STARTING AT

$135 / MONTH


12 MONTH COMMITMENT
---
Personal
STARTING AT

$55


Birthday or Anniversary wishes
$55 gets plays at 8am, 11am, 2pm, and 6pm on the selected day. These need 10 days advance notice.
---
RADIO LINERS
STARTING AT

$100 / MONTH
Fun, engaging radio shout-outs: "Hi my name is Gerry with X company and you are listening to The Bear 93.1" - 4 to 5 times per day, 7 days per week.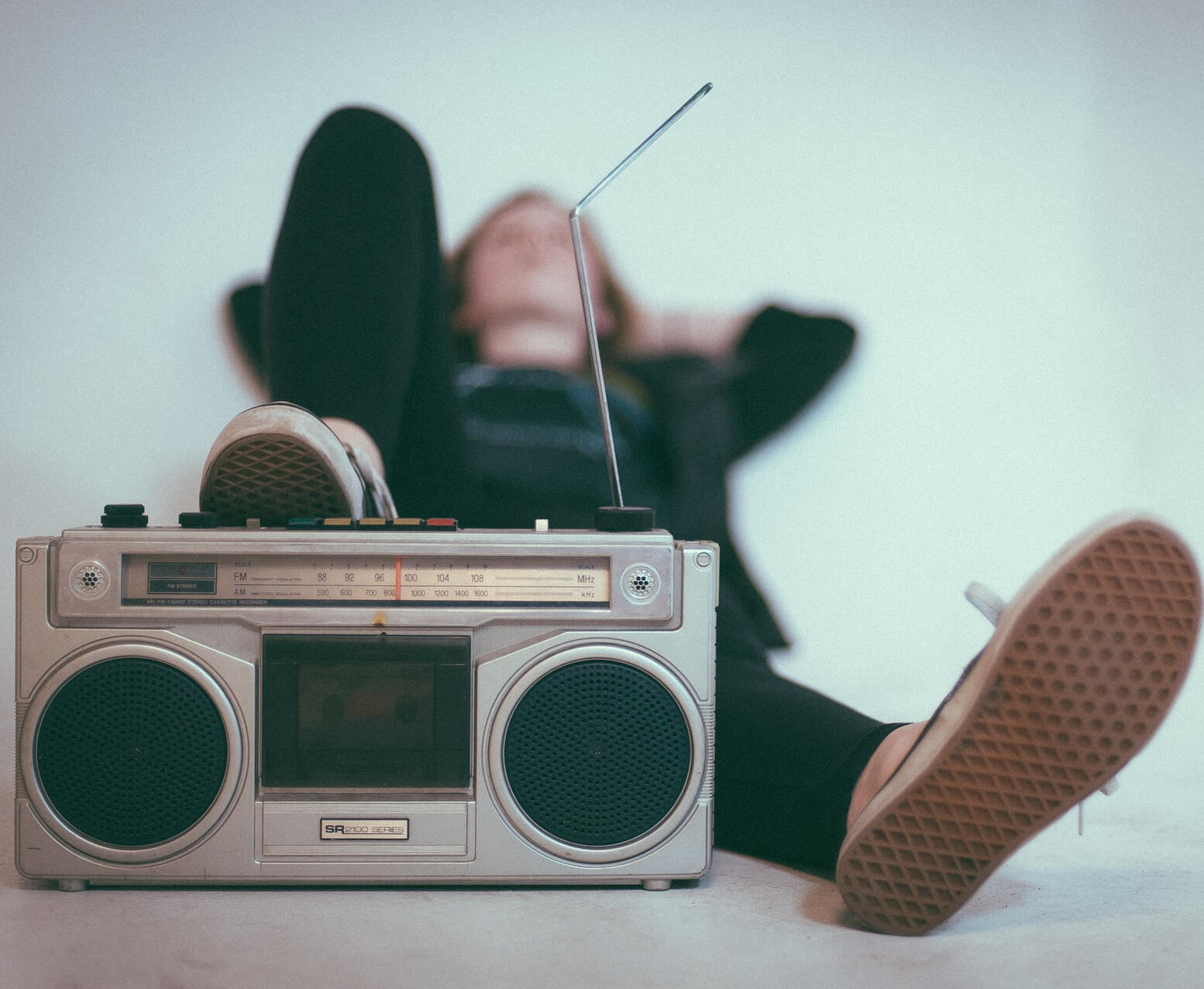 Online Packages
STARTING AT

$99 / MONTH
Your business is featured for a month on our website's home page our website guarantees visibility from hundreds of visitors per day.
Live On Location
STARTING AT

$399 / PER EVENT
Eager to boost your business's profile and attract more patrons? The Bear 93.1's remote broadcast packages are precisely what you need! Benefit from our live 2-hour broadcasts that spotlight your business venue. Plus, with four live segments every hour, we ensure your brand's essence is conveyed. The Bear 93.1 is your ticket to a broader audience and a megaphone for your business endeavors - seize the opportunity and register now!
Direct on-site radio coverage for your special events or grand unveilings.

Customized show content, including music selection, that complements your event's vibe.

Reach out to explore our detailed advertising options and comprehensive package offerings.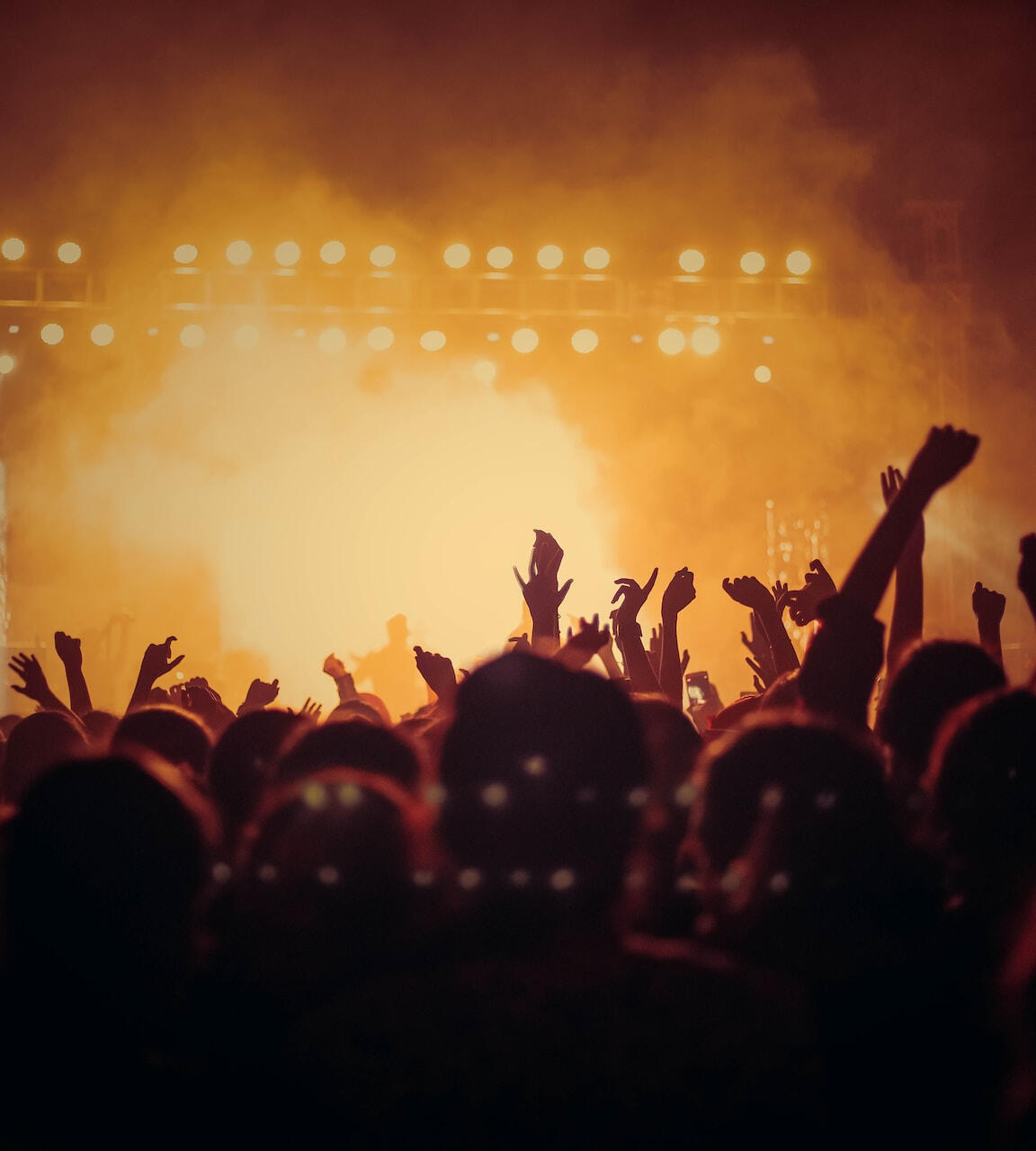 REQUEST OUR CURRENT RATE SHEET
Want To Sponsor A Show?
Promote your brand and support our local events by sponsoring our Community Calendar segment.
📅 Airing at 9am & 6pm, every day of the week.
Discover what's happening in our community and showcase your brand alongside.Contact Us
Community Calendar
---
Daily at 9am and 6pm: Community CalendarMonday to Friday at 5, 6, 7, 8, 9, 10, and 11 am: Weather
Your message has been sent!
Your message has been successfully received. We appreciate you taking the time to contact us. Our team is dedicated to providing timely and meaningful responses.
Privacy Policy
Effective Date: Jan 1, 2022The Bear 93.1("we", "us" or "our") operates the website (hereinafter referred to as the "service"). This page informs you of our policies regarding the collection, use and disclosure of personal data when you use our service and the choices you have associated with this data. We use your data to provide and improve the service. By using our services, you agree to the collection and use of information in accordance with this policy.DEFINITIONS
Service
The service is the website operated by The Bear 93.1
Personal data
Personal data designates data relating to a living person which can be identified from this data (or from these and other information in our possession or likely to become so).
Use of data
Usage data is data collected automatically, generated either by the use of the service, or by the infrastructure of the service itself (for example, the duration of a page visit).
Cookies
Cookies are small files stored on your device (computer or mobile device).
We collect several types of information for different purposes to provide and improve our service to you.COLLECTION AND USE OF INFORMATION
PERSONAL DATA
When using our service, we may ask you to provide us with certain personally identifiable information that can be used to contact or identify you ("Personal Data"). Personally identifiable information may include, but is not limited to:Email
Last name and first name
Address, state, province, postal code, cities
Cookies and usage data
We may use your personal data to contact you with newsletters, marketing or promotional materials and other information that may be of interest to you. You can refuse to receive all or part of these communications by contacting us.PERSONAL DATA
We may also collect information about how the service is accessed and used ("Usage Data"). This usage data may include information such as your computer's Internet protocol address (for example, IP address), browser type, browser version, the pages of our service that you visit, the time and date of your visit, time spent on these pages, device identifiers and other diagnostic data.MONITORING AND COOKIE DATA
We use cookies and similar tracking technologies to track the activity of our service and we retain certain information.Cookies are files containing a small amount of data which may include a unique and anonymous identifier. Cookies are sent to your browser from a website and stored on your device. Other tracking technologies are also used, such as tags, tags and scripts to collect and track information, as well as to improve and analyze our service.You can ask your browser to refuse all cookies or to indicate when a cookie is sent. However, if you do not accept cookies, you may not be able to use certain parts of our service.Examples of cookies we use:Session cookies. We use session cookies to operate our service.
Preferably cookies. We use cookies preferably to remember your preferences and various parameters.
Security cookies. We use security cookies for security purposes.
USE OF DATA
The Bear 93.1 uses the data collected for different purposes:Provide and maintain our service
To notify you of changes to our service
To allow you to participate in the interactive features of our service when you wish
Provide customer support
Gather valuable analyzes or information to improve our service
To monitor the use of our service
Detect, prevent and resolve technical problems
To provide you with news, special offers and general information about other goods, services and events that we offer and similar to those that you have already purchased or on which you have requested information, unless you have chosen not to receive this information.
DATA TRANSFER
Your information, including your personal data, may be transferred to and stored on computers located outside of your state, province, country or other government jurisdiction where data protection laws may differ from those in your jurisdiction.If you live outside of Canada and choose to provide information to us, please note that we transfer data, including personal data, to Canada and process it in Canada.Your consent to this privacy policy, followed by your submission of such information, represents your agreement to this transfer.The Bear 93.1 will take all measures reasonably necessary to guarantee the secure processing of your data, in accordance with this privacy policy, and no transfer of your personal data will be made to an organization or a country, unless adequate controls are in place, including security of your data and other personal information.DISCLOSURE OF DATA
LEGAL REQUIREMENTS
The Bear 93.1 may disclose your personal data in good faith believing that such action is necessary to:Comply with a legal obligation
To protect and defend the rights or property of The Bear 93.1
To prevent or investigate possible wrongful acts related to the Service
To protect the personal safety of service users or the public
Protect against legal liability
DATA SECURITY
The security of your data is important to us, but remember that no method of transmission over the Internet or electronic storage is 100% secure. We strive to use commercially acceptable means to protect your personal data, but we cannot guarantee its absolute security.SERVICE PROVIDERS
We may use third-party companies and individuals to facilitate our service ("service providers"), provide the service on our behalf, provide service-related services or help us analyze the use of our service.
These third parties only have access to your personal data to perform these tasks on our behalf and are obliged not to disclose it or use it for other purposes.ANALYTIC
We may use third-party service providers to monitor and analyze the use of our service.
Google Analytics - Google Analytics is a website analysis service offered by Google that tracks and reports traffic on a website. Google uses the data collected to track and control the use of our service. This data is shared with other Google services. Google may use the data collected to contextualize and personalize the advertisements of its own advertising network. You can choose not to have made your activity on the Service accessible to Google Analytics by installing the browser add-on to deactivate Google Analytics. The add-on prevents the Google Analytics JavaScript (ga.js, analytics.js and dc.js) from sharing information with Google Analytics on visit activity. For more information on Google's privacy practices, see the Google Privacy & Terms web page: https://policies.google.com/privacy?hl=en.
BEHAVIORAL REMARKETING
The Bear 93.1 uses remarketing services to advertise on third-party websites after you visit our service. We and our third-party suppliers use cookies to inform, optimize, and serve ads based on your previous visits to our Service.Facebook - Facebook's remarketing service is provided by Facebook Inc. To learn more about Facebook interest-based advertising, visit the following page: https://www.facebook.com/help/164968693837950 To opt-out of Facebook's interest-based ads, follow the instructions provided by Facebook: https://www.facebook.com/help/568137493302217 Facebook adheres to the principles of self-regulatory online behavioral advertising established by Digital Alliance. You can also unsubscribe from Facebook and other participating companies through the Digital Advertising Alliance in the United States http://www.aboutads.info/choices/, the Digital Advertising Alliance in Canada http: // youradchoices. ca / or European Alliance for Interactive Digital Advertising in Europe http://www.youronlinechoices.eu/, or unsubscribe using the settings on your mobile device. For more information on Facebook's privacy practices, please see Facebook's privacy policy: https://www.facebook.com/privacy/explanation
LINKS TO OTHER SITES
Our service may contain links to other sites that we do not operate. If you click on a third party link, you will be directed to that third party's site. We strongly recommend that you consult the privacy policy of each site you visit.We have no control over and assume no responsibility for the content, privacy policies or practices of third party sites or services.PRIVACY OF CHILDREN
We do not knowingly collect personally identifiable information from persons under the age of 18. If you are a parent or guardian and you know that your child has provided us with personal data, please contact us. If we realize that we have collected personal data from children without verifying parental consent, we will take steps to delete that information from our servers.CHANGES TO THIS PRIVACY POLICY
We may update our privacy policy from time to time. We will notify you of any changes by posting the new privacy policy on this page.We will notify you by e-mail and / or a visible notice on our service before the change takes effect and update the "effective date" at the top of this privacy policy.We recommend that you periodically review this privacy policy to keep yourself informed of any changes. Changes to this privacy policy take effect when posted on this page.CONTACT US
If you have any questions about this privacy policy, please contact us:By email: [email protected]